NEED HELP? MAIL US: info@orthodoxbookstore.org

Log in
|
Create account

Cart :

0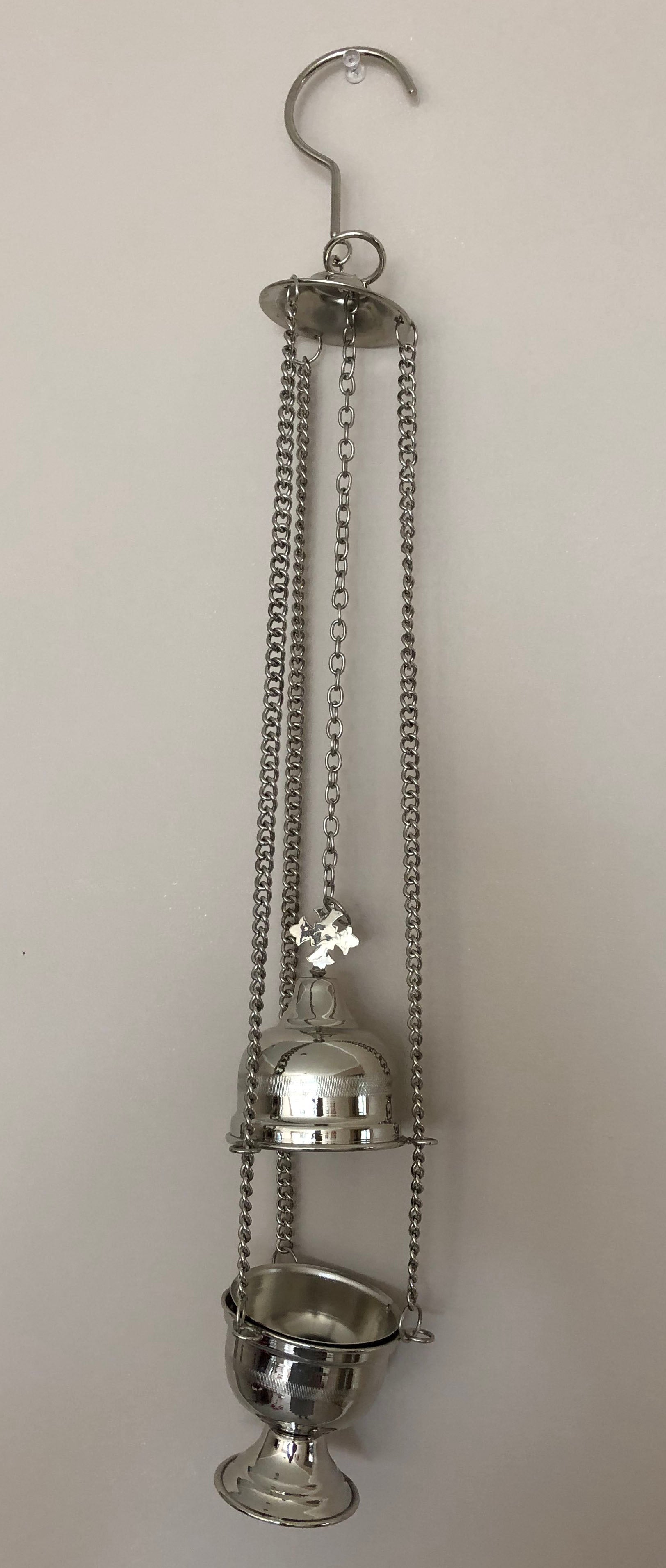 Censor - Small
Under the Old Testament dispensation, the use of incense in divine worship was prescribed by God and controlled by the most Strict Regulation (Exod. 30:34-38). It was one of those ceremonies which belonged to the highly ceremonial rituals of Judaism; which took place within the holy place, and was upheld by the Priest alone.

One of the first gifts offered to Christ while He was yet an infant, was the frankincense, a costly gift of love which should be offered to Him by His people today. "For from the rising of the sun even unto the going down of the same, My Name shall be great among the Gentiles, and in every place incense shall be offered unto My Name, and a pure offering" (Malachi 1:10, 11). Even in Heavenly worship, St. John the Divine, so incense being burned by an angle in a gold censer (Revelation 8:3, 4).

Symbolisms of Censing are:
Censing is a symbol of the Presence of God among his people.
It symbolizes praying (Exod. 30:1 - 8) as a sacrifice of love.
Censing also symbolizes the purification of people when God said to Moses, "Get away from the midst of this congregation, that I may consume them in a moment, Moses said to Aaron: Take your censer and put therein from off the Altar, and lay incense on it, and carry it quickly to the congregation and make atonement for them, for wrath has gone forth from the Lord, the plague has begun."
According to the Coptic rite, burning incense has a strict order that the Priests and Bishops follow.

The Censers or The thurible is a brass or silver vessel in the shape of a cup, in which incense is burned. In the usual form of the censer the container is suspended on three chains from which it can be swung during raising incense. In our church, the censer symbolizes St. Mary who bore the "True coal burning with Fire", that is the Incarnate Son of God. Its three chains remind us of the Holy Trinity who participated in the Incarnation of the Son. For the Father sent His Son, the Son obeyed, and the Holy Spirit came upon the virgin for the Incarnation of the Son.