NEED HELP? MAIL US: info@orthodoxbookstore.org

Log in
|
Create account

Cart :

0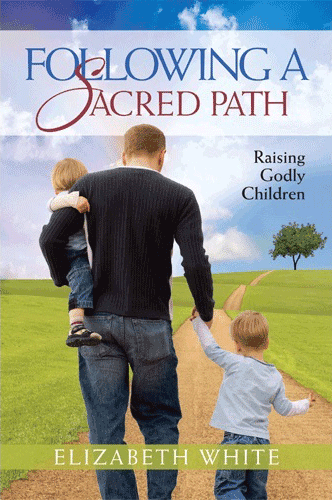 Following A Sacred Path
Experienced educator Elizabeth White offers practical advice on raising children to understand and love their faith.  Focusing on the church year, she offers a new way to talk to children about the faith, along with activities the family can share that encourage children to discover spiritual truths from themselves and own them for life. 
How might we help our children develop a real love for God?  How do we guide even very young children to discover God and His truth?  Elizabeth White uses her training as a Montessori teacher and children's catechist to share ideas on how to help individuals – both young and old – fall in love with Christ.  She imparts a philosophy that honors the child and her budding faith, using a holistic approach that also inspire and teaches those doing the guiding.  Filled with activities that span the Orthodox liturgical year, Following a Sacred Path is a wonderful tool for families and others who regularly care for children.  ~ Jane G. Meyer, author of Hidden Garden and Sweet Song
About the Author:  Elizabeth White has worked as a Montessori teacher, an instructor for a Montessori teacher training course, a director of Spokane Montessori School, and the supervisor of her parish's Sunday school program. Currently she is semi-retired, being involved only part time with her school. She is the author of several curriculum materials for the Department of Religious Education of the Greek Orthodox Archdiocese of North America.