NEED HELP? MAIL US: info@orthodoxbookstore.org

Log in
|
Create account

Cart :

0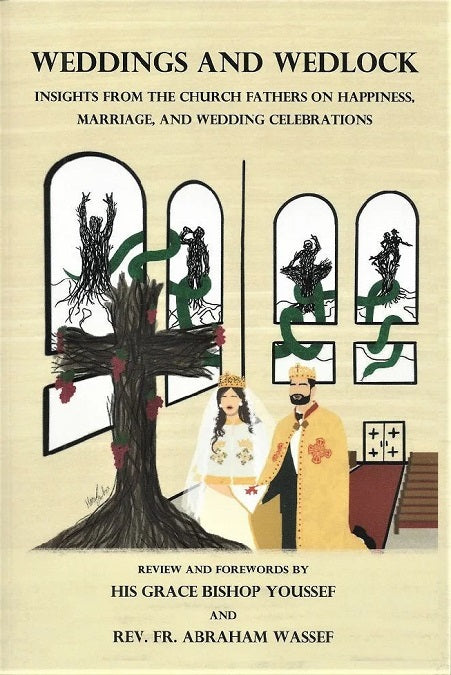 Weddings and Wedlock
Weddings and Wedlock: Insights from the Church Fathers on Happiness, Marriage, and Wedding Celebrations
Marriage has existed since the creation of mankind, and wedding festivities celebrate one of the most joyous milestones in life. This book outlines the framework for identifying the characteristics of a wedding celebration that is truly joyous by inviting our Lord Jesus Christ to attend. The method used to accomplish this is broken down into three parts.
Part 1: The origin, intent, and purpose of human life and joy are explored through God's creative design, as understood by the early Church. This systematic patristic theology of joy provides the necessary foundation for recognizing how early Christians understood happiness.
Part 2: The early Church understanding of marriage (wedlock) and the historic relationship between the Eucharist and crowning ceremony are closely examined. Alexandrian marriage rites dating from the 14th century are translated and made accessible to English readers for the first time.
Part 3: The Wedding of Cana is detailed from a historical perspective. This section examines the setting, environment, and customs that our Lord was directly exposed to and willingly interfaced with. The Church Fathers are revisited to see what insights they offer for each of those customs, giving the reader the ability to define the practices and customs of contemporary wedding celebrations that are befitting our Lord's presence and those that are not.
We pray that this work proves to be a source of encouragement for everyone who is pursuing marriage, those already married, and all who attend wedding receptions to pursue the blessings and joy found in our Lord alone.