NEED HELP? MAIL US: info@orthodoxbookstore.org

Log in
|
Create account

Cart :

0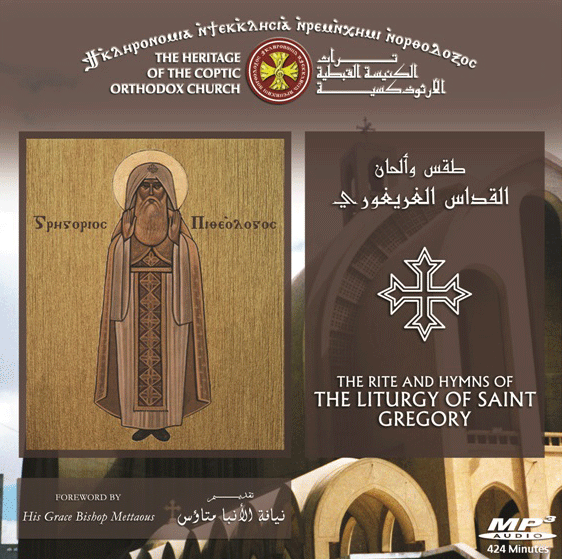 The Rite and Hymns of the Liturgy of St. Gregory
The most complete and accurate versions of every hymn of The Rite and Hymns of the Liturgy of Saint Gregory, according to the Coptic tradition, is now here. This production by the HCOC features:
• All the melismatic and recitative tunes for the rite, all of which are based on the oral and recorded tradition of Cantor Mikhail Ghabrial Girgis El-Batanouny, along with a comparison his such recordings with all the cantors who came after him, such as cantors Farid Ibrahim, Sadek Attallah, Farag Abdel-Messih, Tawfiq Youssef, Fahim Girgis, and Cantor Wissa Atiya, as well contemporary cantors.
• This production is an MP3 audio CD, made to save you the cost of production for 6 CDs of 424 minutes of hymns and rite explanations. This makes our production affordable to everyone, without affecting the quality of our recordings.
• The most comprehensive recording of the hymns of the Liturgy of St. Gregory.
• Contains rare melismatic hymns such as Hosanna, and also contains more than one rendition of some hymns that were handed down by Cantor Mikhail the Great.
• The CD was recorded and mastered digitally in professional studios.
View a video on this production and hear audio samples:
http://youtu.be/hs4npfE907o